Vivid Audio
PERFORMANCE. STYLE. DRAMA.
Our loudspeakers look, and sound, unlike any you've ever experienced before. From blank sheet of paper to finished product, every Vivid Audio loudspeaker is created for a single purpose: to bring you perfectly transparent, natural sound, free from colour, resonance and reflection.
PMC
PMC designs feature its uniquely engineered Advanced Transmission Line (ATL™) technology, which provides a near identical, high resolution, wide bandwidth signal response across the complete product range.
Mola Mola
"TRUTH IS BEAUTY"
Mola Mola embodies the idea that once you've removed everything that isn't the music, that what remains is the music.
The result is something never before heard of in high-end audio: amplifiers and converters whose output signal cannot be distinguished, by ear, from the input signal. So what does that sound like? In a few words: natural, nimble, rich and musically enthralling.
Parasound
Parasound's mission is to put great sound into stunning packages, priced magnitudes lower than any competitor. The results have been clear: Parasound products have won best-in-class awards in the most popular audiophile publications year after year.
Aurender
Less is More
If you've ever owned a computer audio system, you know that time spent fussing is time lost enjoying music! Consider the alternative – the Aurender music server. All models elegantly replace your aging computer audio system and elevate your audio system's sound quality. Music can be stored on the internal hard drive, and a solid state (SSD) caching drive performing all file playback for superior fidelity and reliability. For streaming, management of your digital music library or Tidal and Qobuz lossless streaming services is simple and intuitive, thanks to our award-winning Aurender Conductor app.
MSB
Designing DACs for more than 25 years has given us keen insights for   future ready products. Now, more than ever, our product range has the most flexible architechture yet. California based in-house development and manufacturing has evolved the digital front-end to a new level of playback.
Acoustic Energy
Our simple philosophy is to employ technology wisely, thoroughly and elegantly with one objective in mind – to accurately transfer the amplified signal into audible energy and faithfully reproduce even the most complex and dynamic musical programme… all for the love of music.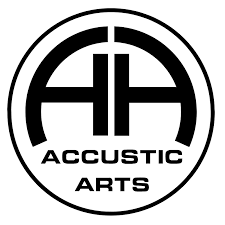 Accustic Arts
Precision is our major fabrication guideline at ACCUSTIC ARTS® audio products. All our products are manufactured in Germany. Every component passes through elaborate tests, and an individual product test can last up to two weeks, before the component is deemed good enough to be dispatched. The goal for any ACCUSTIC ARTS® product development is not only a no-holds-barred approach to quality, but also to provide an optimized price-value ratio.
AMG
The Art of Precision
Precision engineering, innovative design, and visual aesthetics are embodied in the products from AMG (Analog Manufaktur Germany). The AMG brand was created with collaboration between a German family's precision manufacturing facility and a group of audio industry experts to advance the art of vinyl playback.

Phasemation
"Phasemation" is a word created by combining "Phase" and "Information".
Fundamentals of hi-fi audio is to reproduce live music stage by left and right two channels sound. To attain that goal, the phase characteristics between the channels are very important, and that is why we created our brand.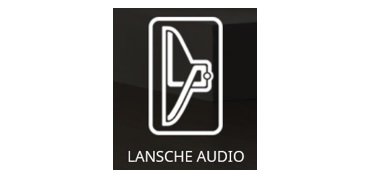 Lansche Audio
The fascination of the CORONA plasma tweeter lies in the hard-to-describe lightness of treble reproduction, linked with an absolutely insane precision and speed, without having to accept even a hint of hardness. The absence of any system-generated resonance in the whole transferred frequency range of 1.5kHz – 150kHz is remarkable!
Acrolink
A True "Made in Japan"
The ACROLINK's stress-free products are the only cables in the world which, through a unique annealing process, have high purity copper characteristics with a crystalline structure that is restored to its original stable crystalline structure through a self-annealing phenomenon, except when the external stress is extremely severe.
Oyaide
We at oyaide Electric. Co., Ltd have aimed at creating simple, high-qualilty products with the genuine Japanese spirit. We believe that our tradition of hard work and innovation provides the key to unlock the future.
TAOC
The name TAOC is derived from "Takaoka Anti-Oscillation Casting."
Building on the principle that mastering oscillation is the key to mastering audio, TAOC has been engaged for many years in mastering the effects that oscillations have on music.
AET
All AET cables are made from PVC conductor (premium virgin oxygen free copper) that Utilize the refining method from ancient Japan and precision machining by artisan craftsmanship.
Shelter
Shelter has been manufacturing high-end phono cartridges since 1986. Shelter cartridges bring together advanced materials and technology with the very best traditional manufacturing techniques. Widely regarded as some of the finest in the world, their cartridges are famous for their superb accuracy coupled with an inherent musicality, precisely reproducing the sense of a live performance.
Acoustic Revive
The signal engraved on the source is transmitted purely, releasing a more realistic sound stage to the listening room. That is our philosophy and the origin of Acoustic Revive.
Kryna
We are developing products with the purpose of delivering holographic (three-dimensional) sound to you.
Only the products that have been produced in the best balance in accordance
with the principles of sound creation can be called the KRYNA brand.
Entreq
We at Entreq trust more what we hear and experience than what the gauges tell us. If this sounds better than anything else, then it is, no matter how it measures.
Stein Music
All products from our company were developed to communicate this universal language, to master it and ultimately to perfect it. Be it in a concert hall or in the living room.
Degritter
Degritter uses ultrasonic cleaning in a water tank followed by a separate drying cycle to provide superb cleaning effect.
Waversa
Waversa Systems was founded based on powerful IT technologies experiences and the technologies which are used in wide range applications such as audio, car systems and security applications.